By: Marga Hoek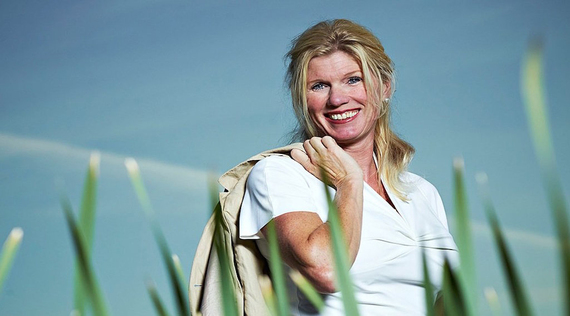 "No one saves us but ourselves. No one can and no one may. We ourselves must walk the path."
This profound quote from Buddha inspires me, and I am driven by the desire to do justice: for people, for the world, and for our economy. It is my strong belief that in order to save ourselves, we must bid farewell to exploitation and short-term perspectives. The global challenges of our time require a radical shift in our economic perspective. A new economic design must emerge if we are to build a sustainable future. It is not enough to strive towards minimizing the bad, we must boldly aim towards achieving good.
The new economy is defined by cherishing our assets rather than exploiting them. This requires that we examine our current ways of living and doing business. It requires new leadership competencies and long-term thinking. Leaders who live and breathe sustainability will contribute to the holistic development of business for good. Leadership must also be authentic; leaders should dare to follow their own moral compass, freeing themselves from limiting convictions. Only then will they be able to 'walk the path' towards an economy that is here for the world, rather than a world that is here for the economy.
I am deeply driven by the desire to strive towards this perspective, to be authentic and to inspire others. It is my mission to make business a force for good and to encourage people, businesses and governments to create value and have a positive impact on our world. When I think about people and the planet suffering from the damage that we have caused, I know we cannot continue down this road and I feel the urgency to invoke change. I am compelled to motivate businesses and governmental powers to change our course.
I am reminded of another analogy drawn from Buddhist teachings. It relates to the concept of Zen, which is an integral part of the Buddhist tradition. It is said that one of the reasons many people misunderstand Zen is that 'we mistake the finger for the moon'. According to the Buddhist saying, when one asks, 'Where is the moon?' and somebody points to it with his finger and says, 'There it is!' one does not stand with eyes riveted on the finger. One looks from the finger to the moon.
This analogy applies to current business models and the shift needed for the new economy to take hold. Focusing on the short-term and perceiving sustainability as unreachable, riddled with what seems like contradictions and problems, is casting your gaze at the finger. In order to achieve significant movement towards sustainability, leaders must stay focused on the long-term. They must understand the essence of what they are trying to achieve, and help others move away from this short-sightedness.
They must guide their focus away from the finger, and keep their eyes on the moon.
Pioneers for Change is a seed-bed for innovative thought. An activator of personal potential. A catalyst for collective energy. A community to drive social change.
Our annual, international Fellowship is open to anyone aged 28 - 108 years old. We gather change-makers -- a business person, a community person, an investor, a thinker or doer -- who are willing to harness their talents, energy and resources as a force for good. Pioneers for Change is an initiative of Adessy Associates.
Adessy Associates believes a better world is possible, and equips and enables organisations and individuals to make positive change happen, and contribute to a sustainable future. We focus on benefit for people, planet and profit. Our bespoke services harness sustainability, innovation, consciousness and purpose. We are proudly B Corp certified.
About Marga Hoek
Marga is an entrepreneur, prominent business leader and highly appreciated thought leader, authoring numerous publications including the acclaimed book New Economy Business which was awarded the title of Management Book of the Year in 2014.
Over the last 20 years, Ms. Hoek has held several CEO and board positions and she is currently the CEO of the Dutch Sustainable Business Association. She also holds several international Advisory and Board positions in which she has impact on business, science and capital, including Chairman of the Sustainable Science Association, Vice-Chairman of the Supervisory Board of Mazars Accountants and Chairman of the jury of Climate-KIC entrepreneurs' competitions.